You're reading your comic book, and you flip to that last page, and there they stand. You're going to have an extreme reaction one way or the other. There can be no gray. You either love them or hate them.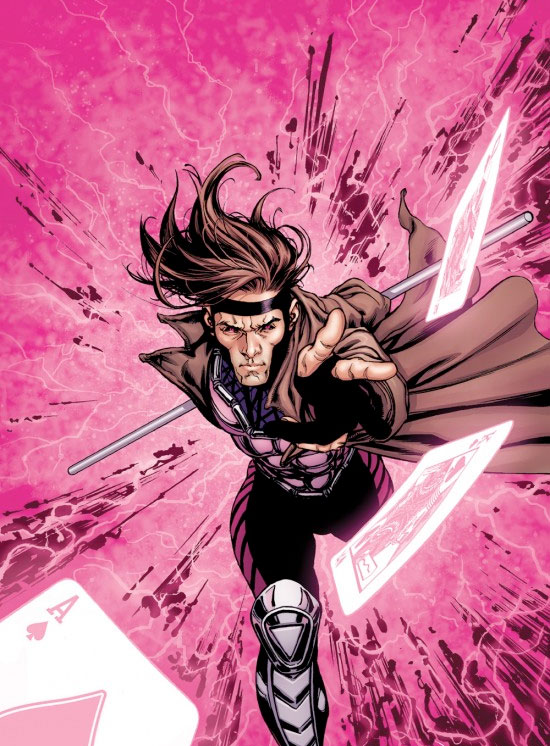 5. Gambit
Pink, purple, whatever. It's a touchy subject when we're talking about the cajun dude who throws playing cards that explode. He also has a staff, presumably because Ninja Turtles were cool at the time. A better symbol of 1990s superhero comics doesn't exist. Except Cable, but no one really likes Cable.
4. Captain Marvel
Big Red Cheese. There it is. Do you embrace the simplicity and wackiness of the past or do you eschew it? That's what it's really all about. I think with Captain Marvel, it's not that you have to read the right story, but rather, you have to be able to go with it from the get go. If you can't get over that hump (the hump being a 'geewillickers' boy in a very red suit), you're just not going to be able to get behind Captain Marvel. Also, his name's not Shazam.
3. Aquaman
There have been many versions of Aquaman, and not a single one of them is universally embraced. I think it was the Super Friends that did it. Maybe it's the combination of orange and green. Maybe it's the talking-to-fish thing. Many writers have tried to "badass" Arthur up, but some people just can't get over it, and will never give Aquaman his due and proper. Yet those who appreciate the past and the legacy, well, they're there for the King of the Seas every time.
2. Deadpool
You can find a lot of people who profess their hatred for this not-Deathstroke character from Marvel and Rob Liefeld. You can also find something like 47 regular titles with his name on the masthead in a given month. He's got a bunch of powers, and he talks to himself, and it's either really funny, or really not funny. Depends on the day.
1. Lobo
Created as a comment on the ultra violent characters of the time, ironically, Lobo became their master. No one beats Lobo, and no one is more OK with the carnage than Lobo. You either get a right good giggle from that or you roll your eyes and go back to your contemplation of deep matters. The Czarnian's popularity has fallen a bit in the past decade, but toss him into the mix, and you'll hear both cheers and jeers of much vociferousness. I'm fine with either, but if anyone ever says "bastich" conversationally, you can legally kick them straight in the taint.