Is the standard Justice League just a little too light? Then perhaps you're interested in Justice League Dark, out from DC next month, written by Peter Milligan with art by Mikel Janin?
If you've been clamoring for just a little more information, DC provided us with this exclusive image from artist Janin, showing the complete lineup, and their costume designs for the series. Click the image to get a bigger look.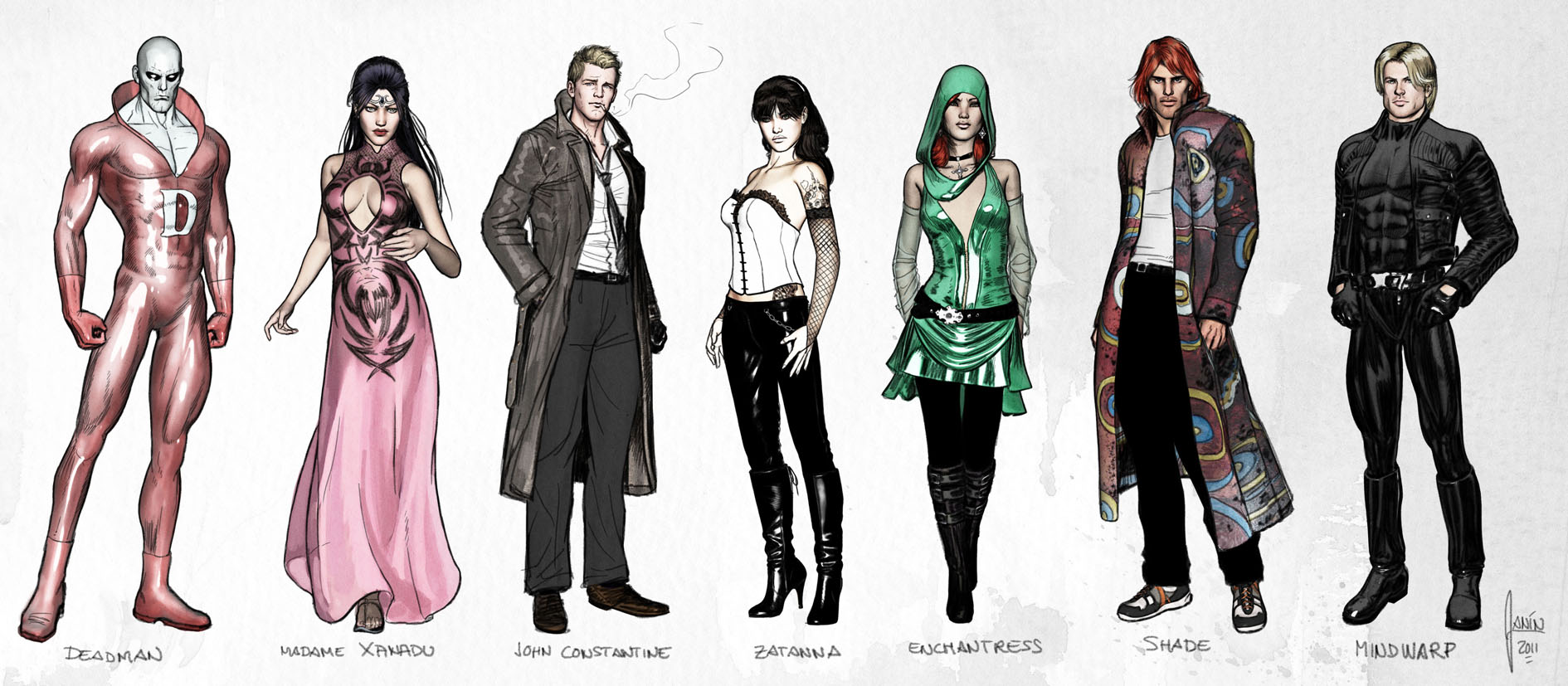 First of all, they're a good looking bunch of sexy folks. The cast involved was already pretty clear from the covers released so far, but we're definitely seeing some redesigns, most notable Zatanna, who has dropped the sideshow magician/burlesque performer outfit for this character you would create when designing a drummer chick in Rock Band. (I'm not sure Batman would date this girl…) John Constantine looks considerably younger than his older Vertigo self, and I'll assume he's not married in this incarnation. Madame Xanadu, a character who I'm told has been in many comic books for many years, has a new dress. Deadman's collar is less wonderful ridiculous. Shade seems toned down and modernized, but wearing a coat that screams "theater major". Enchantress looks nothing like she does in Thor comics. And Mindwarp is in a comic book.
I admit my knowledge base has some holes in it. Regardless, I'm completely psyched (get it?!) for this new book, if Milligan's recent work on Hellblazer is any indication of what we're in for.