"Are you making these panels?"
"No… You are."
By Geoff Johns, Francis Manapul, Brian Succellato, & Sal Capriano
Dear Francis Manapul,
I love you. Don't ever leave The Flash.
XOXO
Conor Kilpatrick
By Jeff Parker, Kev Walker, Frank Martin, Fabio D'Auria, and Albert Deschesne
"You gonna be extra Thor when we have thex–" Just look at the horror on Thor's face.
— Josh Flanagan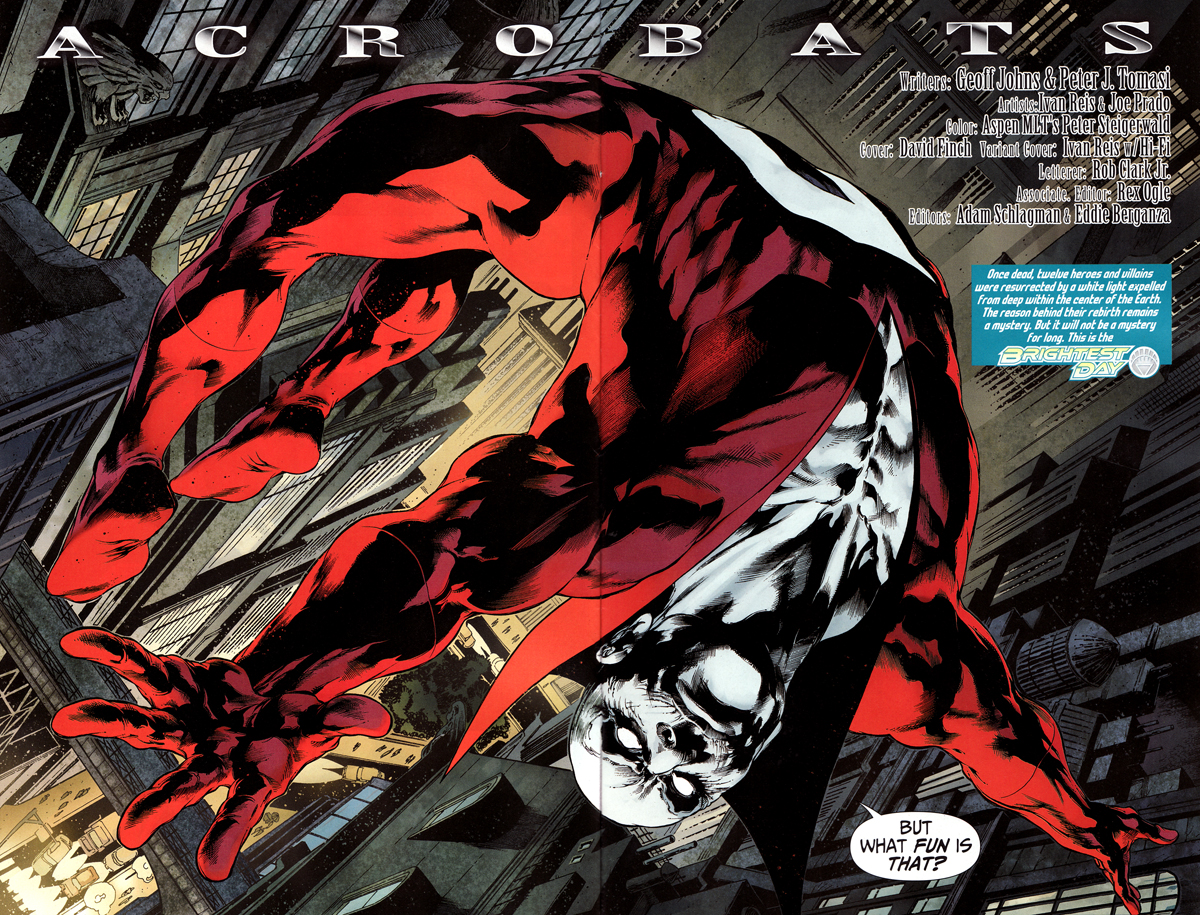 By Geoff Johns, Peter J. Tomasi, Ivan Reis, Peter Steigwald, & Rob Clark Jr.
Just in case you aren't reading Brightest Day and have forgotten — Ivan Reis is the tits.
— Conor Kilpatrick
By Grant Morrison, Yanick Paquette, Michel Lacombe, Nathan Fairbairn, & John J. Hill
A beautiful lady. A luxury suite in the hotel he owns. Giant Robot Mice. Bruce Wayne's life is more awesome than yours.
— Conor Kilpatrick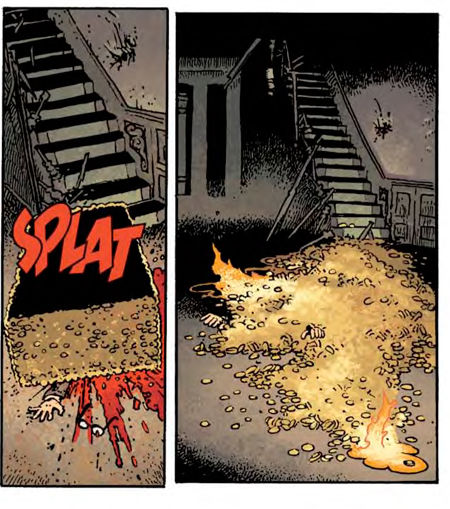 Hellboy: Double Feature of Evil
by Mike Mignola, Richard Corben, Dave Stewart, and Clem Robins
A double shot from the double feature! Without wanting to spoil the stories, there are here two incredibly wonderful punchlines. One is visual and one is a lesson of sorts. This was a wonderful one-shot. Richard Corben = YES!
— Josh Flanagan
Hulk #27
By Jeff Parker, Gabriel Hardman, Bettie Breitweiser, & Ed Dukeshire
Thor saves Red Hulk from slipping over the event horizon of a black hole in this classic last second rescue scene which was the first of many panels in Hulk #27 which made me go "oooOOOooo!"
— Conor Kilpatrick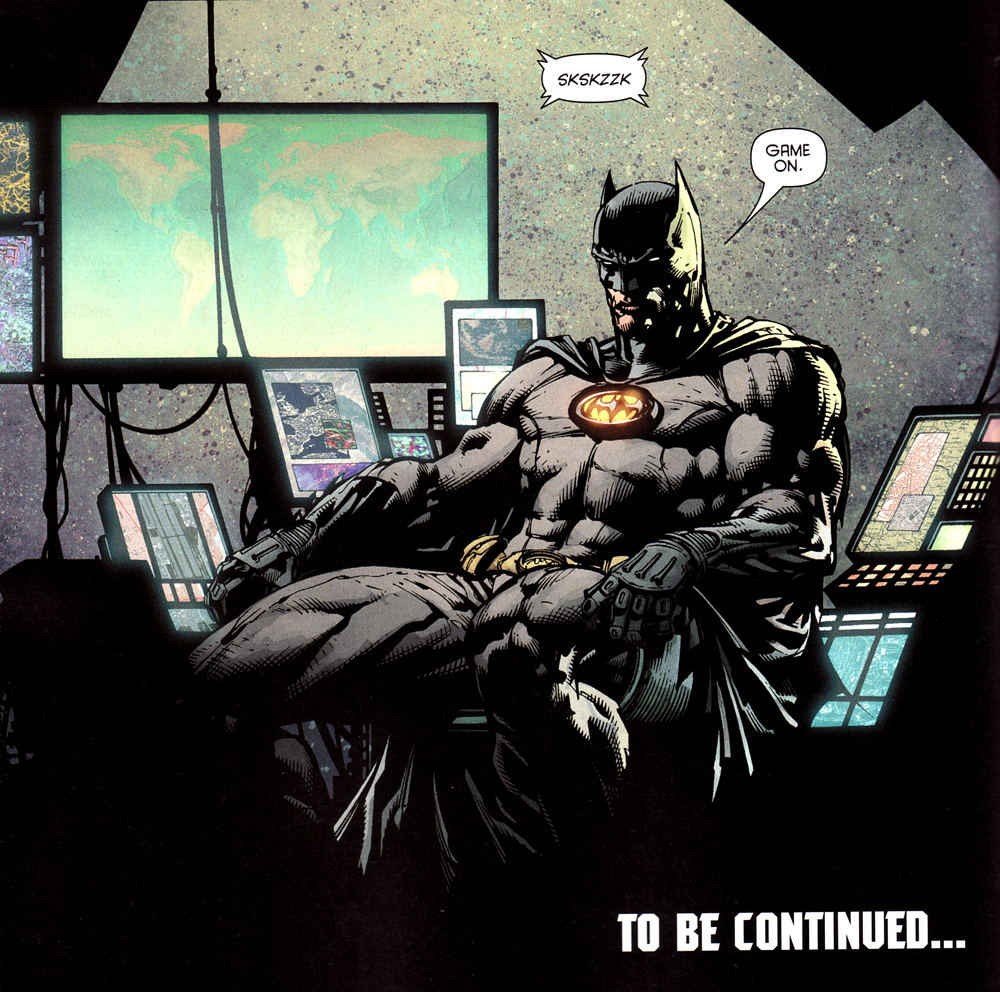 By Grant Morrison, David Finch, Batt, Ryan Winn, Peter Steigerwald & Dave Sharpe
It's a good thing that I had Batman Incorporated #1 to read right after this panel because I was so PSYCHED I can't even tell you.
— Conor Kilpatrick