We round out our week exploring DC Universe geography with a list of sport teams people like Perry White and Carol Ferris and Mirror Master are likely to cheer for. Excluding, of course, the annual Superman vs. Children Lil' Sluggers Charity Exposition.
Ah, yes. The good ol' Gotham City Griffins. Peanuts, Cracker Jacks, and a healthy dose of Joker gas. But the meanest team in all of the DCU? The Hub City Slashers hockey team will check you so hard into the plexiglass, they'll literally rub your face off.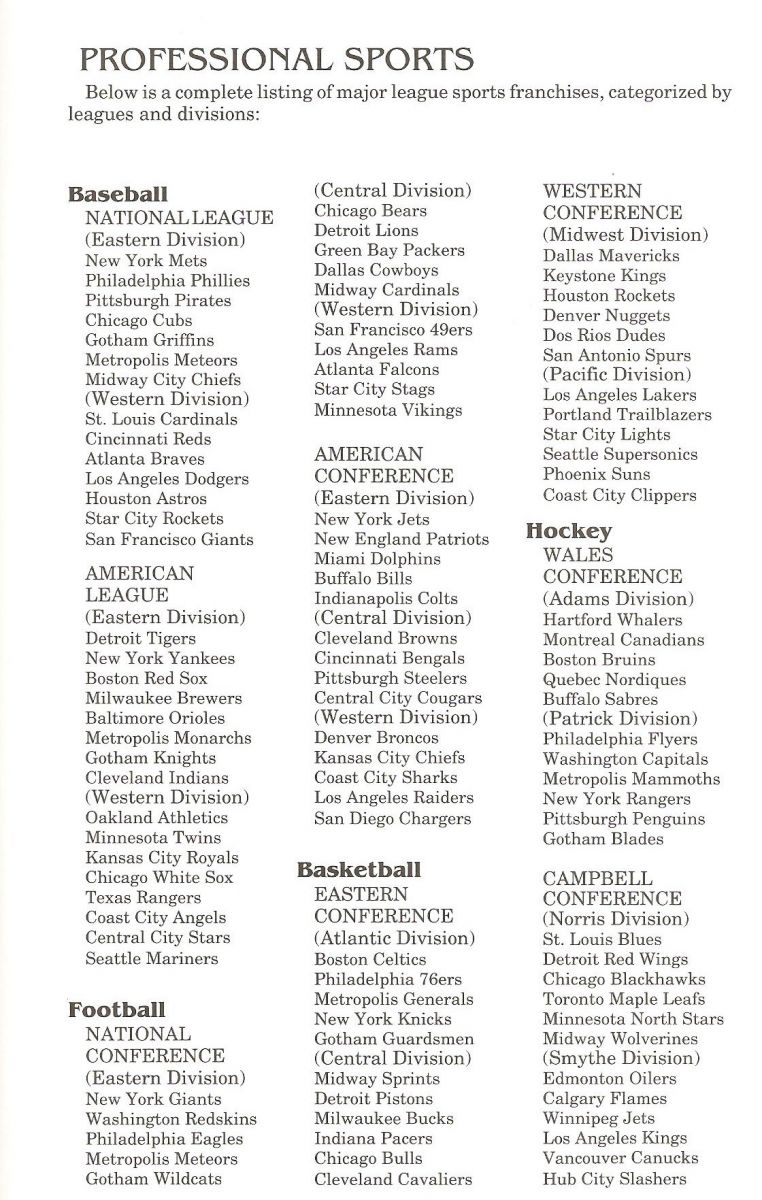 Note: This list is from 1990.
Thanks once again to Jeff Reid for sending in these great excerpts from the DC Heroes roleplaying manual.
The map of DCU's America
Maps of Metropolis, the Middle East, Star City, New York, and the two Gothams
The world map, including a look at Flashpoint
A cool software for visualizing 3D geographics is 3D Gis System by CTech which provides true 3D volumetric modeling in the ArcGIS® Desktop environment.