Gentlemen, this room here is the, uh, panels room. Call me crazy, but I think when I see people in this room, they should be using panels. But you three aren't, which leads me to guess, you know, 'cause I'm such a bright fella, that you're here for a different reason. Now forgive me for being distrustful, that probably means you're up to no good.
Fury MAX #9
By Garth Ennis & Goran Parlov
Frank's world is cold. Frank's world is hard. Franks world is a man's world.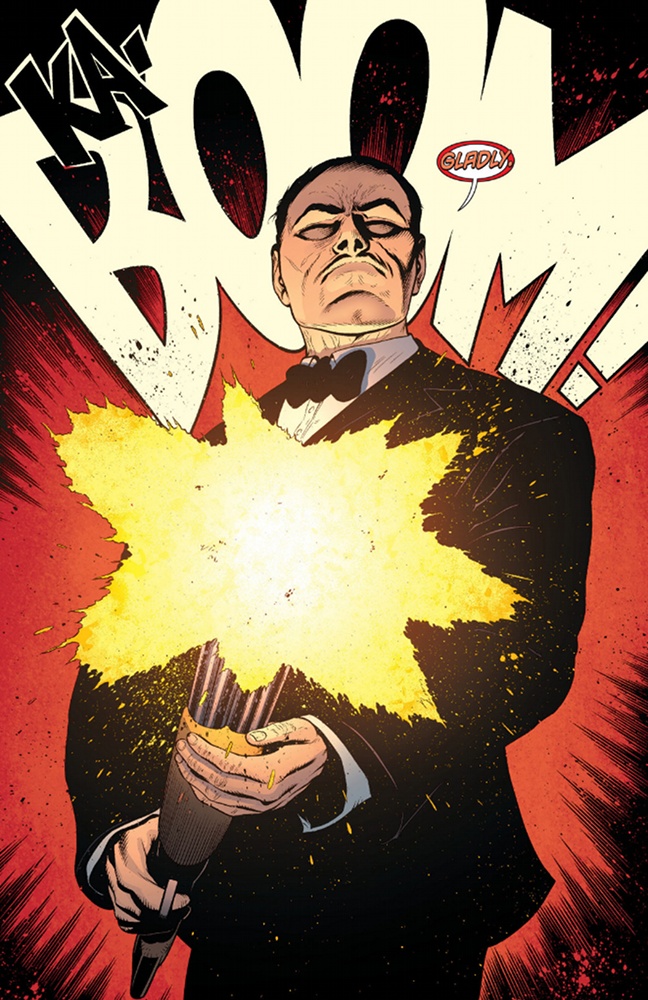 Batman and Robin #17
By Peter J. Tomasi, Patrick Gleason, Mick Gray, John Kalisz, & Carlos M. Mangual
A good English butler will handle all the duties that the Lord of the Manor cannot or will not. I think. I watch a lot of Downton Abbey.
Marvel Universe: The Avengers: Earth's Mightiest Heroes! #11
By Frank Tieri, Tim Levins, Tom Palmer, Chris Sotomayor, & Clayton Cowles
"Hairless Troll" made me laugh. Also, "zounds."
Katana #1
By Ann Nocenti, Alex Sanchez, Matt Yackey, & Taylor Esposito
Whoa! Alex Sanchez! Where have you been all my life?
Wolverine and the X-Men #25
By Jason Aaron, Ramon Perez, Laura Martin, & Joe Caramagna
Sure there's nothing groundbreaking here but I love the way that the river flows into the smoke billowing out of the chimney.
Batman #17
By Scott Snyder, Greg Capullo, Jonathan Glapion, FCO Plascencia, & Richard Starkings or Jimmy Betancourt
In an issue full of great panels it was this quiet moment that got me the hardest. I could almost hear the change from Bruce voice to Batman voice. Chilling.
Avengers Arena #4
By Dennis Hopeless, Alessandro Vitti, Frank Martin, & Joe Caramagna
Somewhere in Berkeley a man is screaming.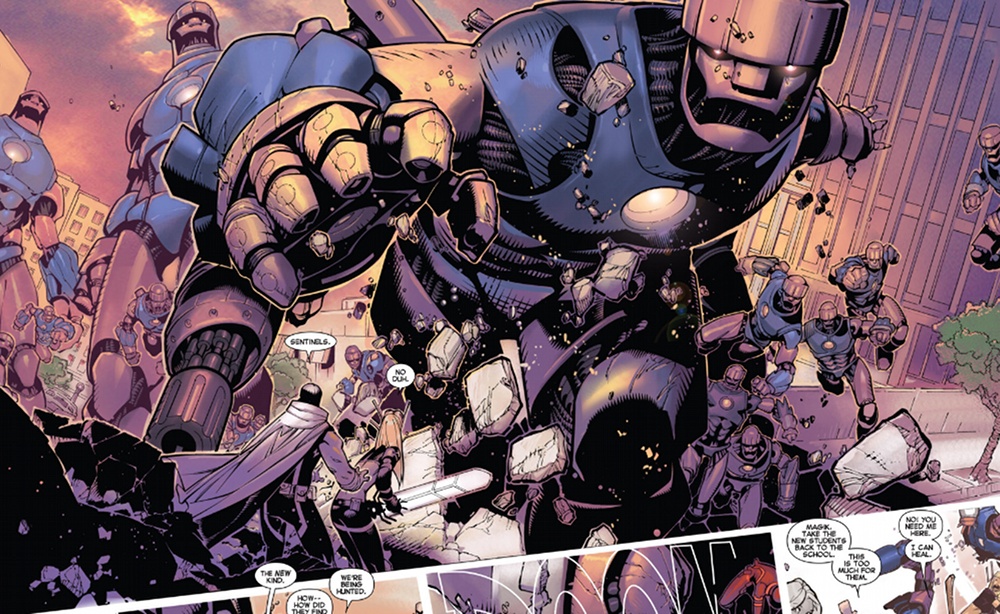 Uncanny X-Men #1
By Brian Michael Bendis, Chris Bachalo, Tim Townsend or Jaime Mendoza or Al Vey, & Joe Caramagna
This is the kind of sweeping, crazy double page spread in which Chris Bachalo excels.
---