AVENGERS EARTHS MIGHTIEST HEROES #1 (OF 4)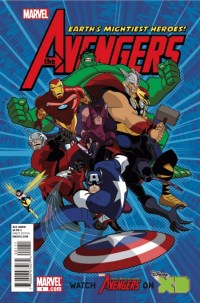 Based on the new animated series! What do you do when the world's evilest villains attack? Call Earth's Mightiest Heroes to save the day! In our first tale, Captain America and Thor face a threat bigger than both of them!
And in tale two, following the exploits of Hawkeye!
Written by Christopher Yost
Art by Scott Wegener and Patrick Scherberger
Price: $3.99
iFanboy Community Pick of the Week Percentage: 0.0%
Users who pulled this comic:
All users who pulled this comic