What is Flashpoint? Got me. But all day on the DCU blog, The Source, they'll be teasing what's happening.
Last night, David Hyde VP of Publicity for DC warned, "If you want to experience FLASHPOINT later this year without any teases or spoilers, look away and look away fast, because throughout the day today we'll be dropping little hints about what's in store for the DC Universe in FLASHPOINT."
He promised that every 2 hours after 9 AM EST, there'd be something new.
Just now on Twitter, Geoff Johns called it an event by him and Andy Kubert.
Update – Down in the comments kennyg took time off from playing Grammy winning American, adult contemporary and smooth jazz to remind us all of this two page teaser for Flashpoint that ran last year. Should make the speculation more fun: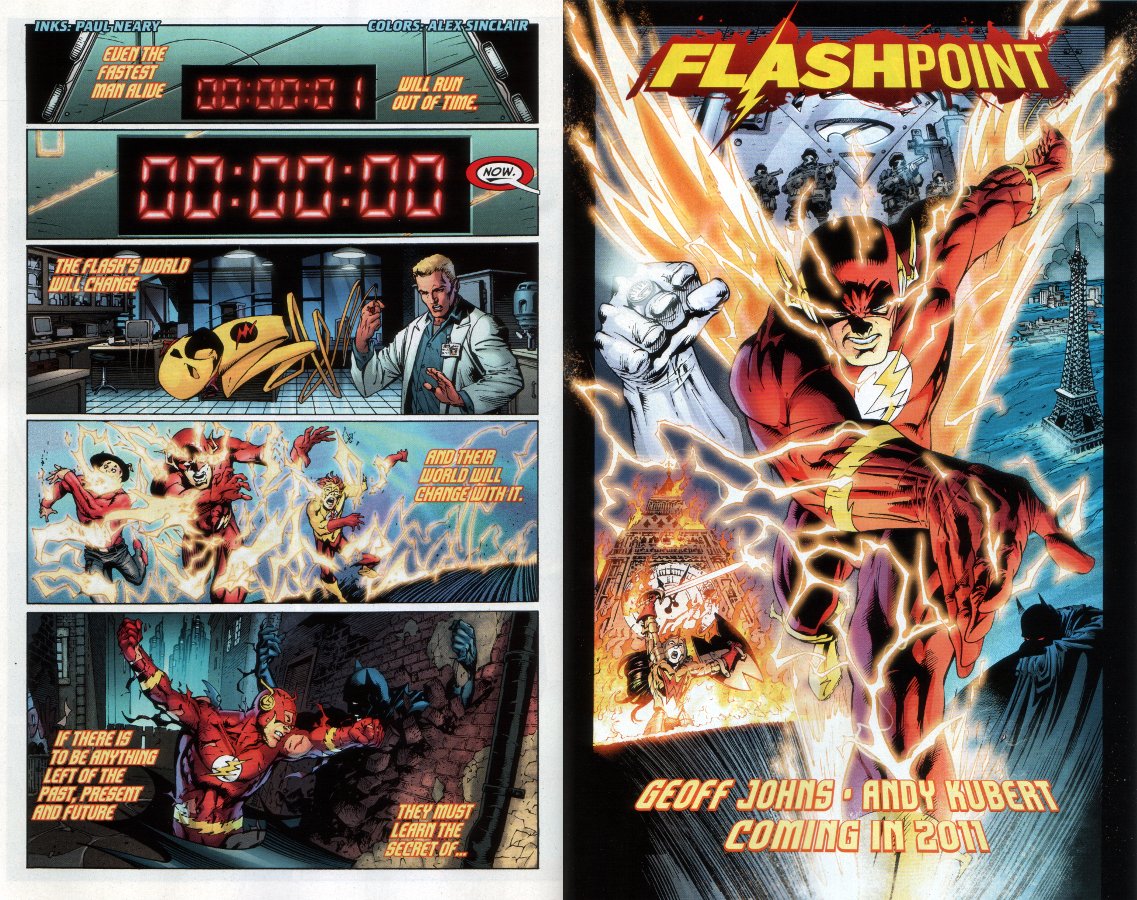 Here's the first tease, labeled: Part I: Whatever Happened to the World's Greatest Super Heroes?

Next Update:
Josh: Looks like we're headed towards an elsewords scenario here. No Superman or Batman as we know them. I would also accept a "Bruce Wayne as Ace Rothstein" story!
Conor: Clearly this is Batman. And since this is Batman that would be a good indicator that the first promo is Superman, but people are making a strong case in the comments for Green Lantern, and I'm leaning that way too.
Next update:
Josh: I'm drawing a blank on this one. Martian Manhunter? Aquaman? Wally West? Snapper Carr?
Conor: My guess is J'onn J'onzz, but it could easily be Arthur.
Next update:
Conor: If this is Green Lantern maybe the first one IS Superman.
Next update:
Conor: Umm… uh… Wonder Woman? And… um… *scratches head*
More as we know it.